"A situational novel only someone who lived in the times, lived in the area, and lived the baseball experience, could write. Join Marshall and imagine yourself in these historic times." – Bryan Steverson, baseball historian and author
"Adesman has done a masterful job of capturing the essence of minor league baseball in the South in the 1950s. Thanks to what was undoubtedly an immense amount of research, he leads his fascinating characters through their adventures-both on the field and off -all the while blending in true events and people. Sports fan or not, this is a great read!" – Chris Holaday, author of Cracks in the Outfield Wall, The Story of Baseball Integration in the Carolinas and Southern Breads: Recipes, Stories and Traditions (American Palate)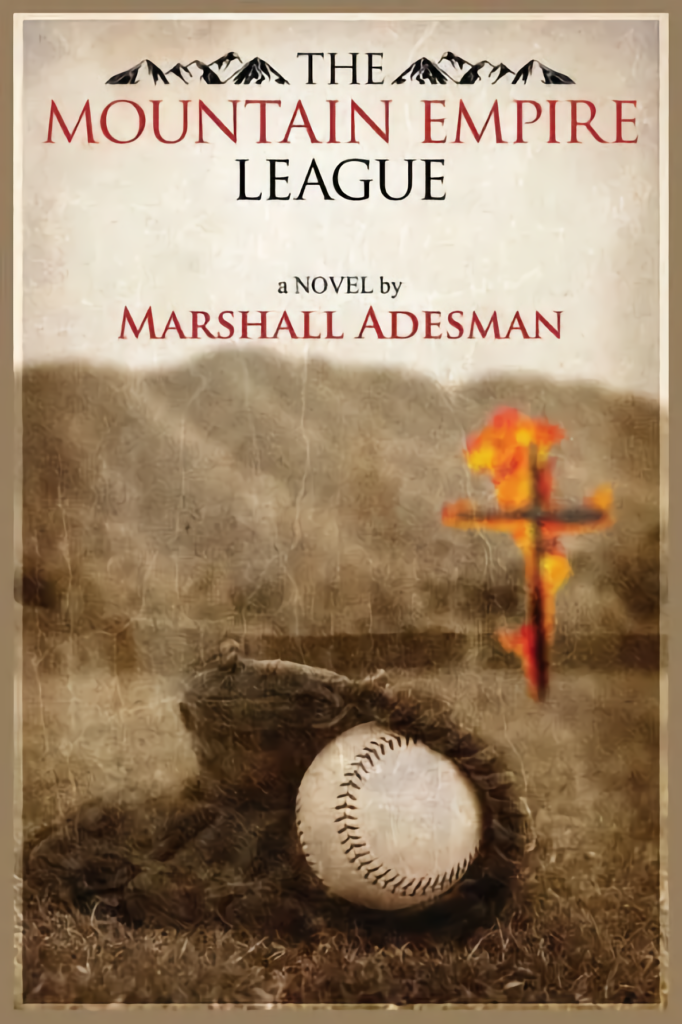 "Every baseball fan knows that our great game encapsulates the best (and sometimes the most challenging) aspects of our national identity. And every lover of literature knows that the best access to imaginative truth is via the novel. Marshall Adesman's genius has been to combine these two, using his immense and very personal knowledge of baseball to provide grounding for his sympathy with the people of the game, both on and off the field. You heard it here first: The Mountain Empire League is the McCoy." – Jerry Klinkowitz, author of Short Season, Basepaths, Writing Baseball, and Owning a Piece of the Minors
ABOUT THE BOOK
It is common knowledge that Jackie Robinson became the first African-American to play major league baseball in the 20th century. His groundbreaking feat has been the subject of numerous books and articles, as well as two motion pictures.
Robinson's success on the field was all the more impressive when one realizes how much vitriol he faced every day. He was the Rookie of the Year in 1947 and led his Brooklyn Dodgers to the World Series, despite the hatred expressed by other players and managers around the league, to say nothing of the epithets that rained down on him from the stands in other National League ballparks. The hardships he had to endure paved the way for athletes of color in all sports.
What is often overlooked are the problems faced by so many others who attempted to follow in his massive footsteps. This was most notable in baseball's minor leagues, because many of these teams were located in southern states, whose naturally-warmer climates were especially conducive to playing baseball for five or six months. Unfortunately, they were also still dominated by "Jim Crow" laws, in which African-Americans found themselves relegated to second-class (or lower!) status. Meaningful efforts to change this abomination in the United Sates did not gather real momentum until the Civil Rights movement of the 1950s, which led directly to the Civil Rights Act of 1964 and the Voting Rights Act of 1965.
But what about those young men who were inspired by Jackie Robinson and attempted to climb the ladder to the major leagues? What kind of reception did they receive in the Southern towns they played in during the early 1950s?
Several former players have written about their experiences, or talked for publication, outlining the discrimination and hatred they faced simply trying to succeed in a sport that is difficult under normal conditions. The Mountain Empire League is a work of fiction – the league never existed, nor did its cities, except for Edens Ridge, which was a small Northeast Tennessee town in the 19th century that was eventually absorbed into Kingsport. And all of the main characters are fictional. But it is based on the hard facts described by people like Curt Flood, Bill White, Joe Morgan and others. In addition, I spent about a dozen years working on the business side of minor league baseball, from the late 1970s through 1990, and have incorporated quite a few incidents that I experienced myself, either directly or indirectly, into this book. Many of the secondary and tertiary characters found here are based on people I knew, or interacted with, during my years in the game. And several actual baseball people make brief appearances, such as Satchel Paige, Pete Suder and George Trautman.
My purpose in writing The Mountain Empire League was to explain how the country still had a long way to go in the immediate aftermath of Jackie Robinson. To that end, while baseball is most assuredly the book's backdrop, this is primarily a book about America, the nation we were and the nation we were trying to become. Set at a time when the rumblings of social change were growing louder, it is a look backward that will, hopefully, help us all move forward.